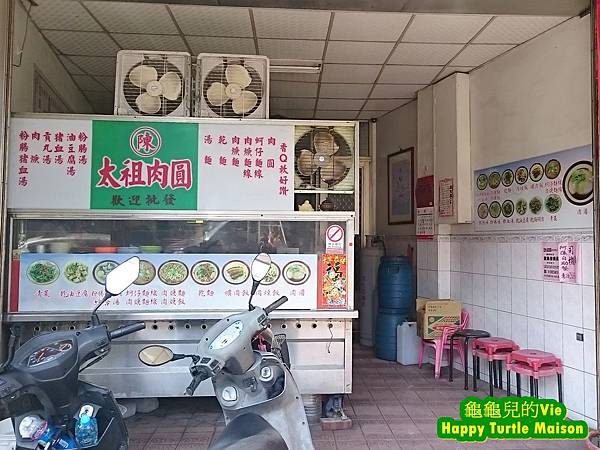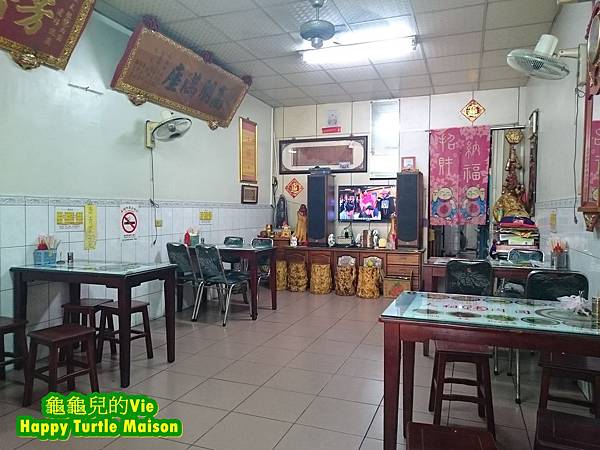 The Taiwanese Meatball
ADD:No.556, Sec. 1, Shatian Rd., Dadu Dist., Taichung City 43246, Taiwan (R.O.C.)
TEL:04-26931429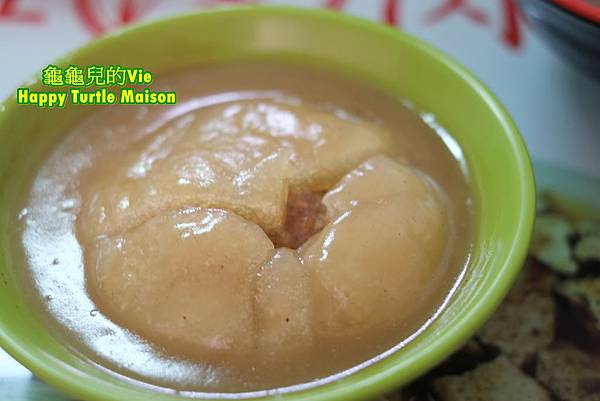 The Taiwanese Meatball is a famous local food of Taiwan.
We call it "Bah Wan".
It is named because of it's a round shaped food.
The
translucent part is made from the patato flour, the sweet potato flour
or the tapioca flour and the rice flour.
And there is a meat ball inside.
We may steam it, fry it, or cook with oil.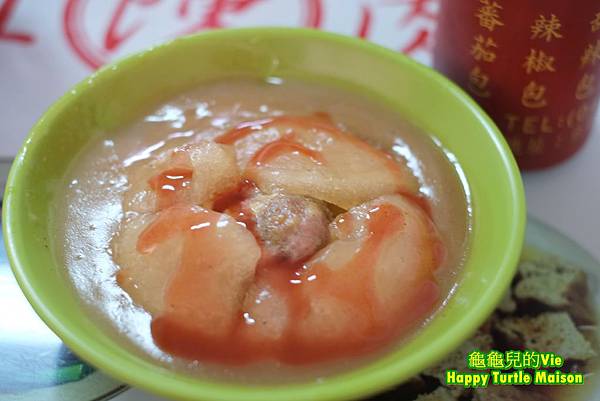 We dip some sweet and salty sauce,
you can also add some sweet hot sauce if you like.
The
translucent part taste chewy and easy to chew.
This is a really typical local food of Taiwan.
You only need to prepare some coins to enjoy such a delicious food.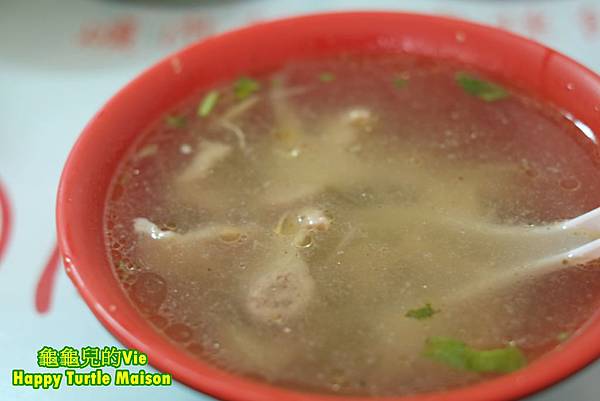 Normally, we will have some soup as well.
I will suggest you to order the
chitterling's soup.(NT$30)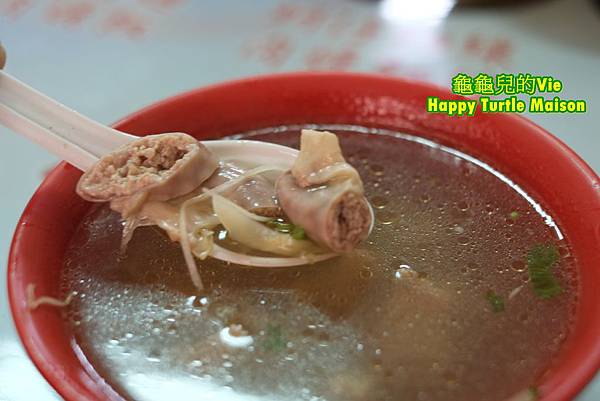 A Taiwanese Meatball for NT$30, a bowl of
chitterling's soup for NT$30.
You don't need to spend much to have a meal.
Dadu is not a very big city. But it has some lovely local food.
Follow me to find them out.
432 Taiwan Travel @ LineQ
Search LineQ ID: wbl7063r