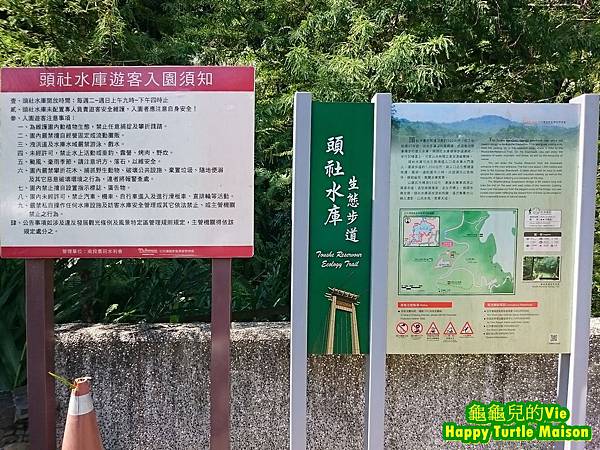 Toushe Reservoir Ecology Boardwalk
Hours:Tue~Sun. 9:00~16:00
Toushe Reservoir, the smallest reservoir of Taiwan.
It's not the main tourist spot, not crowded at all.
Take a walk along the trail and enjoy the tranquility of nature.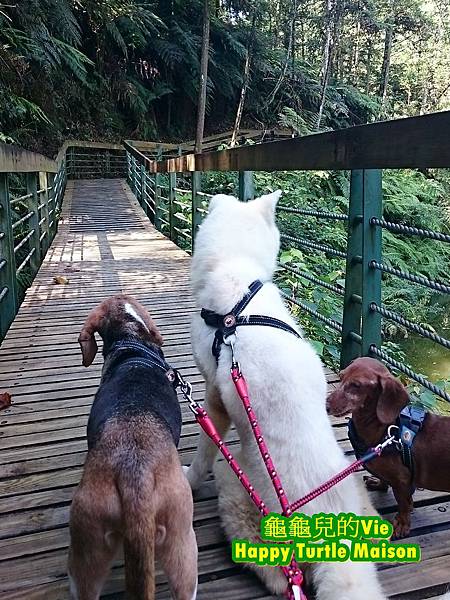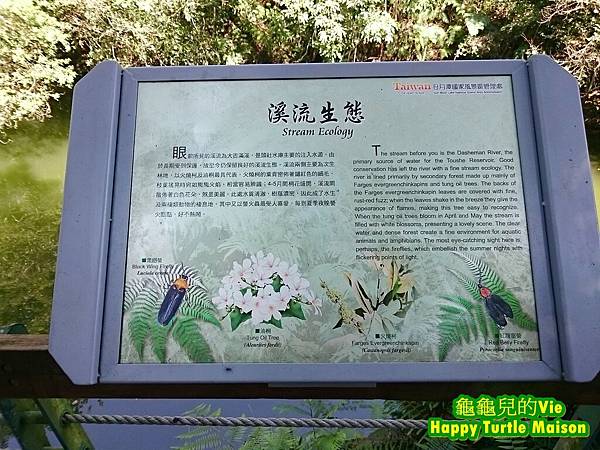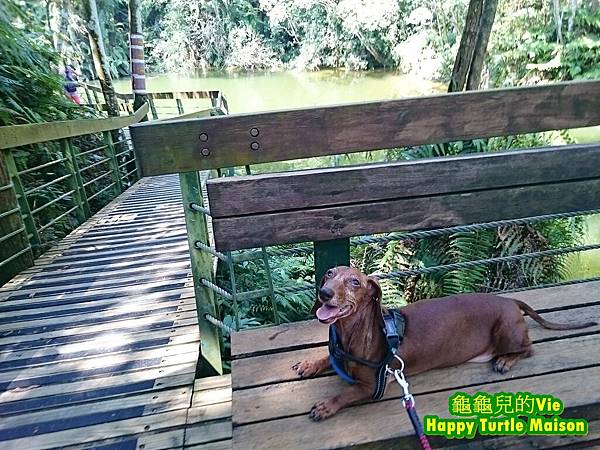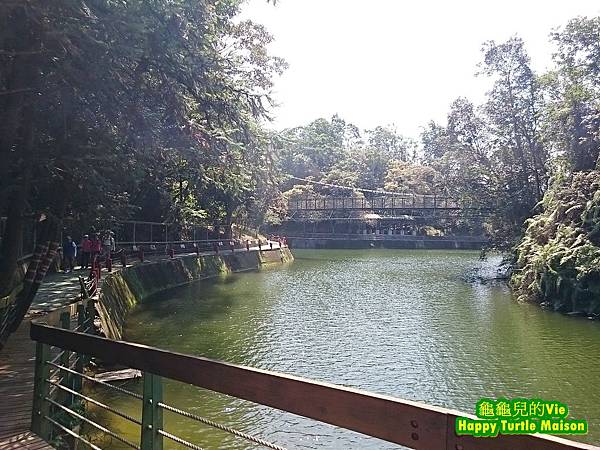 The Toushe Reservoir Ecology Trail is about 300 meters,
built along the right river bank of Dasheman river.
And it links to the Round-the-Reservoir trail.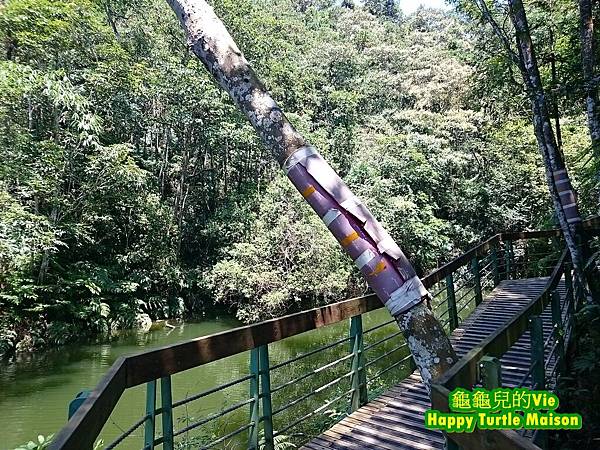 Be aware of the tree trunks. don't bump your head.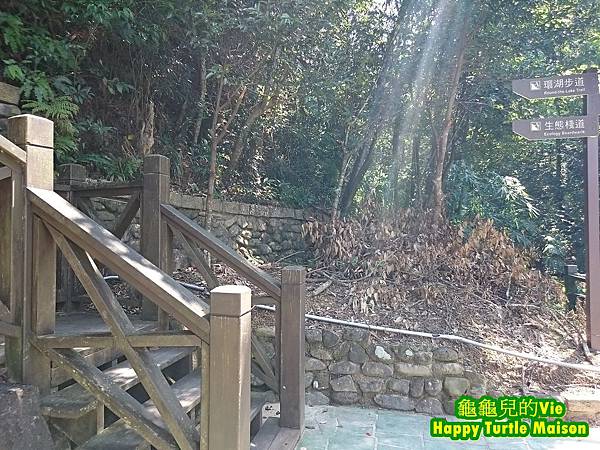 You can either turn letf to walk counterclockwise
or turn right to walk clockwise around the reservoir.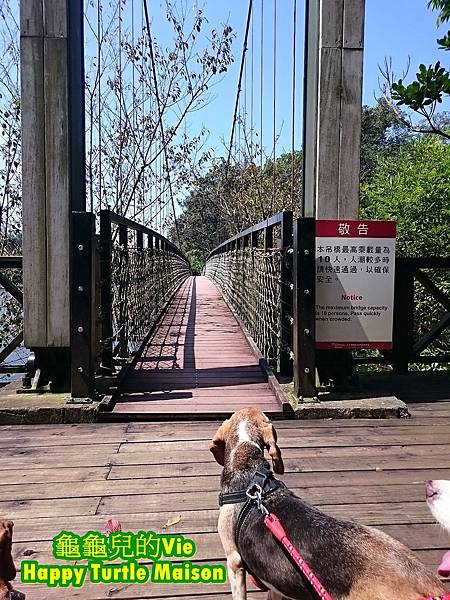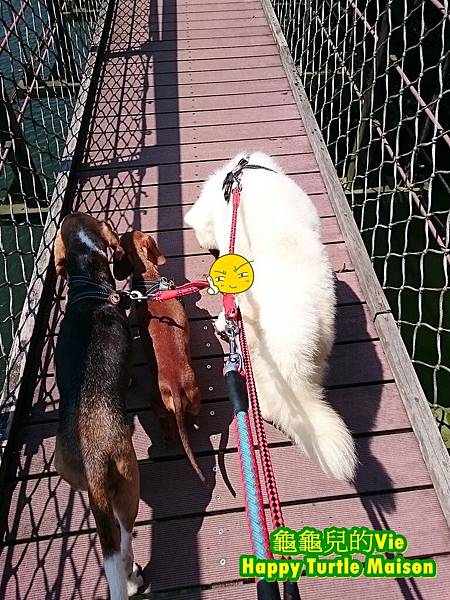 It takes about half or an hour to walk around the reservoir.
I will suggest you to slow down your pace to enjoy this nice place.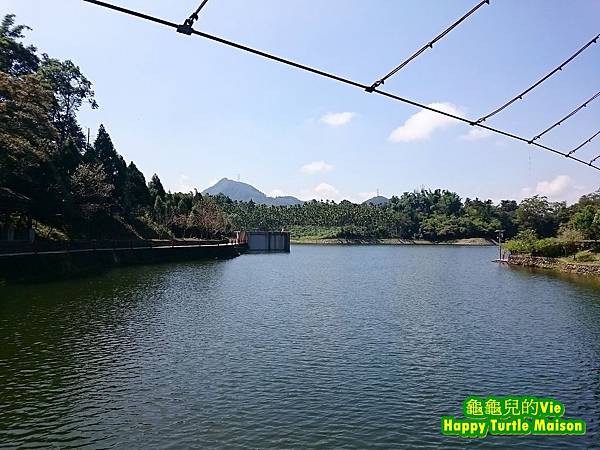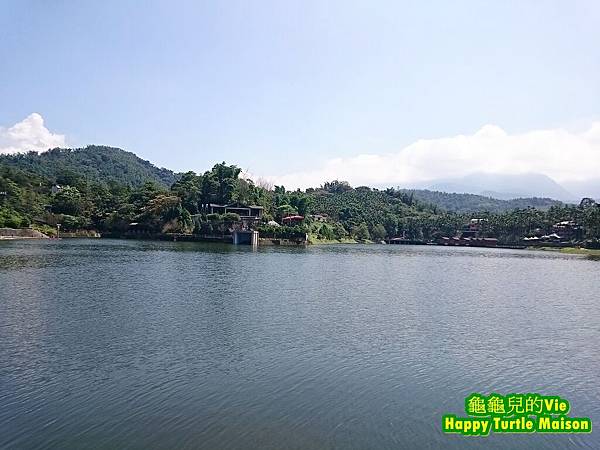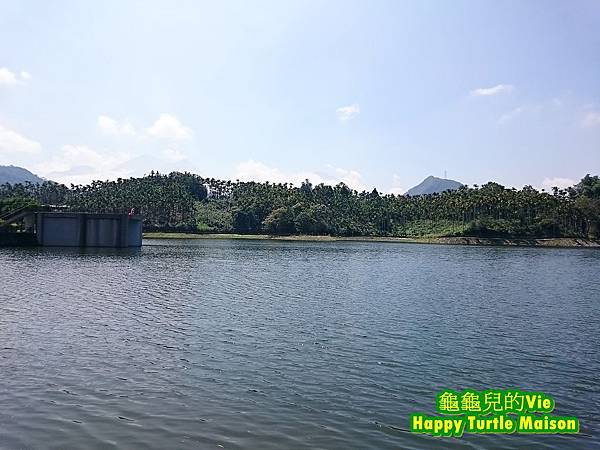 The reservoir, the lake, the green mountain, the trees and the blue sky.
What a beautiful senery!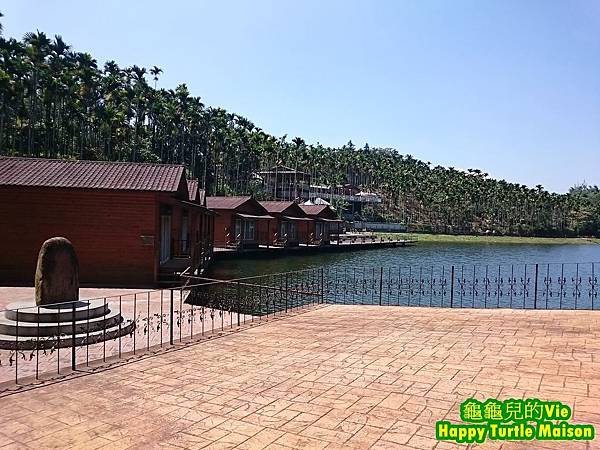 There is a camping area nearby.
The log cabins are the staff dormitory.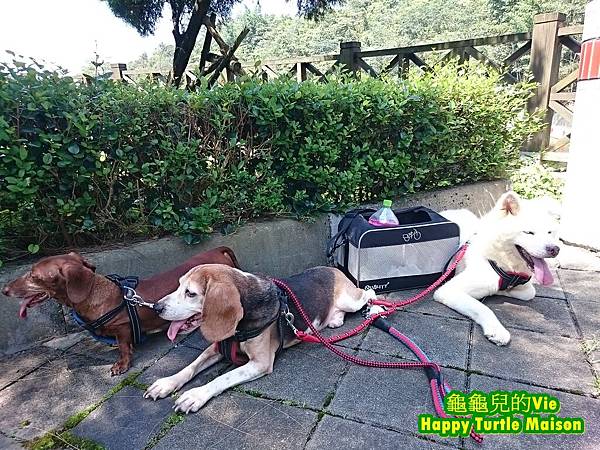 We take an hour to stay with the beauty of water, mountain, forest and the nature.
It is a nice beginning of our trip today.
For more detail with Traditional Version,
please visit my blog @
Happy Turtle Maison
432 Taiwan Travel @ LineQ