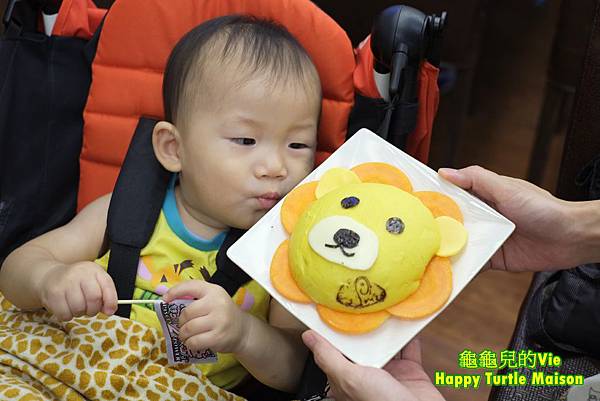 Pisces2
ADD:No.8, Yucai N. Rd., North Dist., Taichung City 404, Taiwan (R.O.C.)
TEL:04-2225-1188
Hours:11:30~15:00(Last Serve 14:00)
17:30~21:30(Last Serve 20:00)
Website(Traditional Chinese):

http://pisces2.dr104.com.tw
FB:

https://www.facebook.com/goo.pisces2/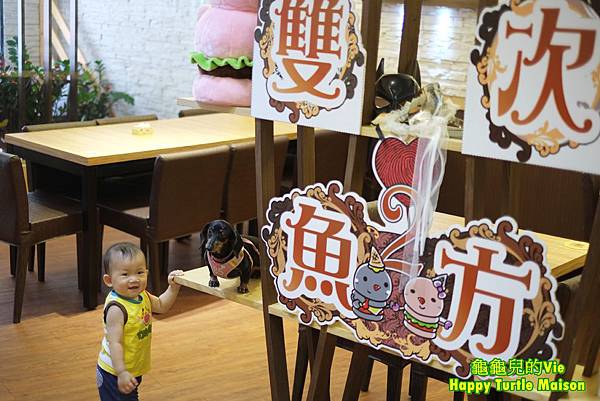 When you travel to Taichung, Taiwan around the Yizhong Street
Come to Pisces2.
Hamburger and Spaghetti are its main course,
the drink and snack are also good.
Besides, you can have fun with the process of DIY your hamburger.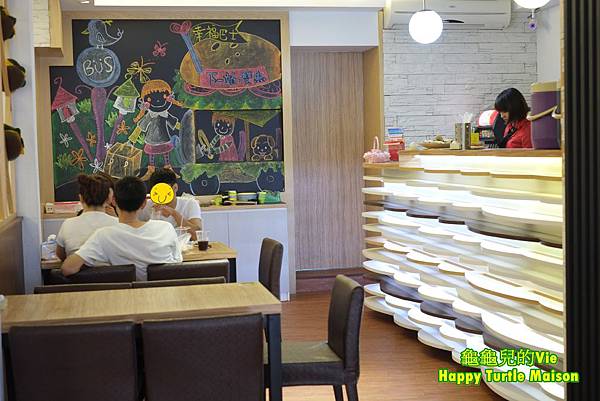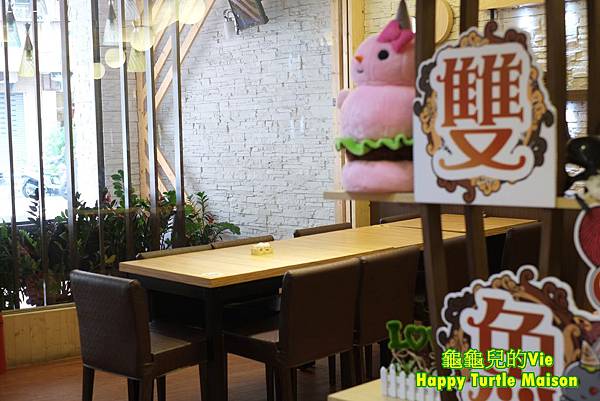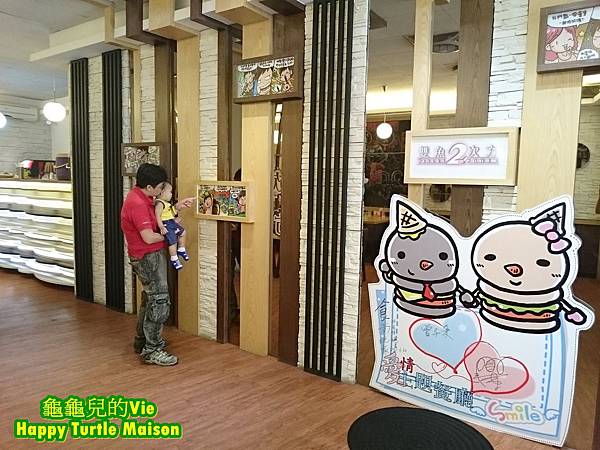 It's a warm and fragrant style restaurant.
With a spacious enviroment, decorated with cute elements, friendly to pets and kids.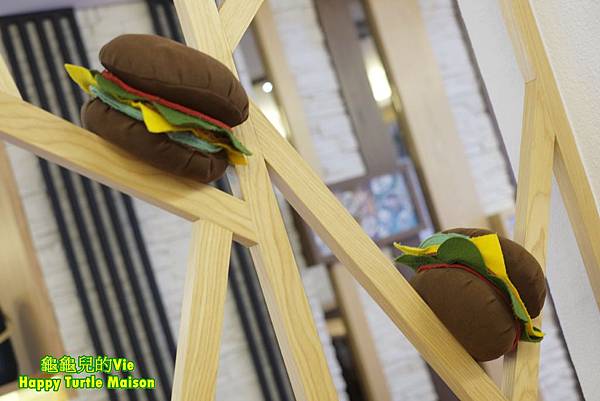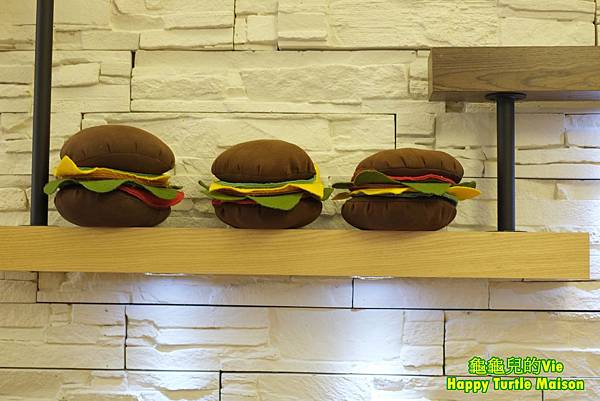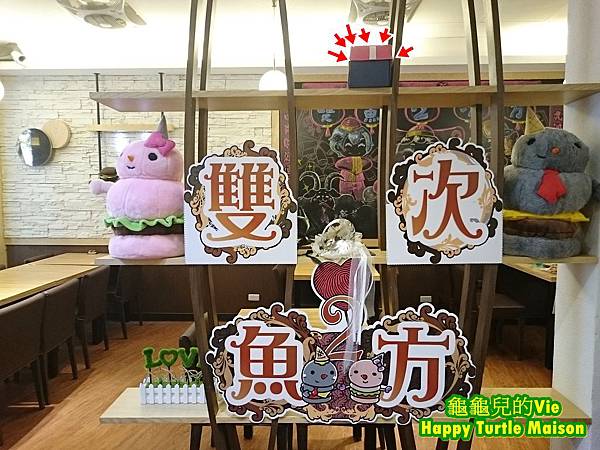 You can take the hamburger and photo with them,
take picture at some corners of the restaurant.
There is a hand-made box above, take a look at the photos inside
will help you know Pisces2 more.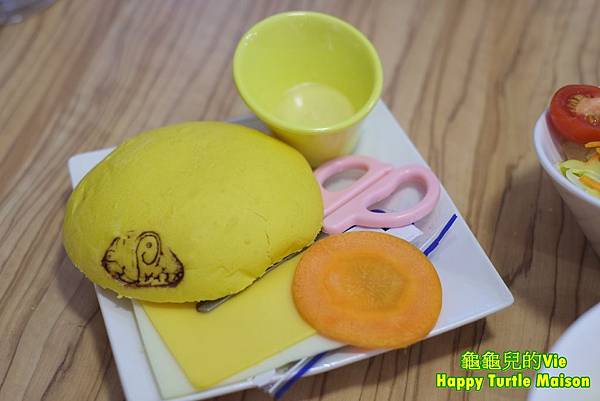 Order the hamburger and pay NT$30 extra for the DIY stuffs(cheese, carrot and nori)
Discuss with the waitress what you want to do.
They will give you good advices.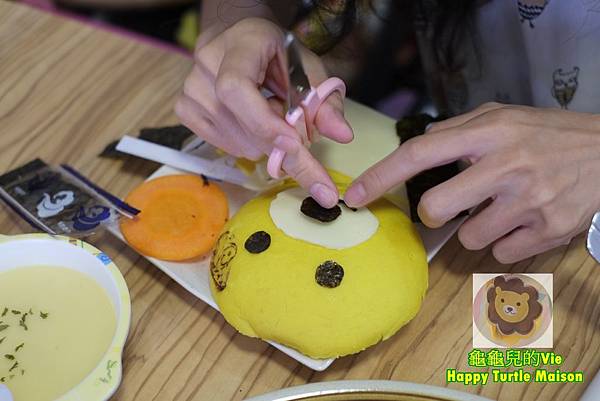 Don't forget to wash your hands before DIY.
(We are going to make a lion face today.)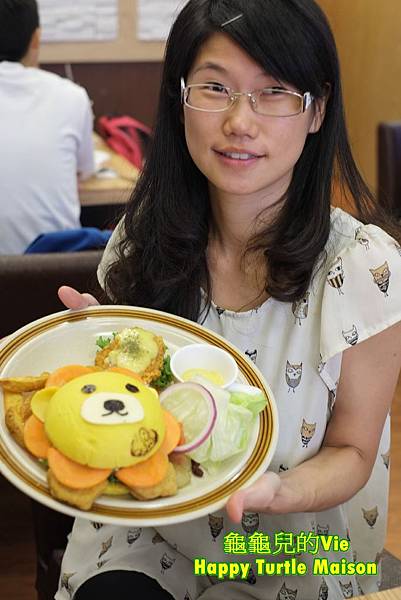 Here we go! A cute lion face hamburger is done.
You can see some other works by the customers on the
Facebook Fan Page
.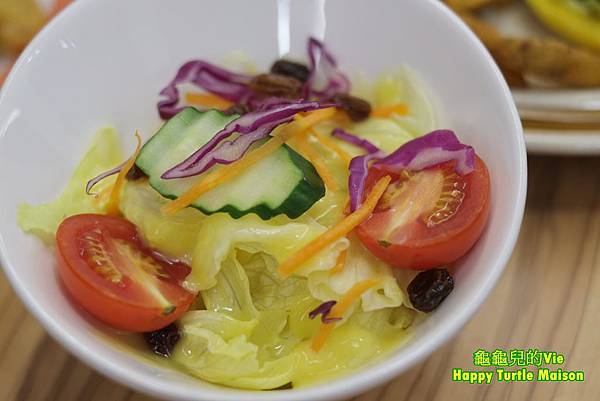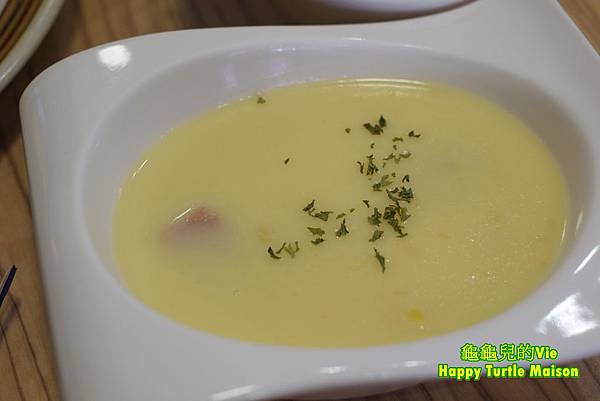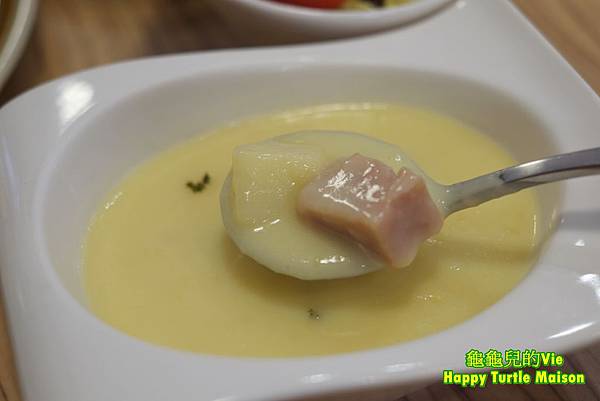 If you order set meal(pay NT$60 extra),
You can have salad and soup.
The mango salad sauce tastes good.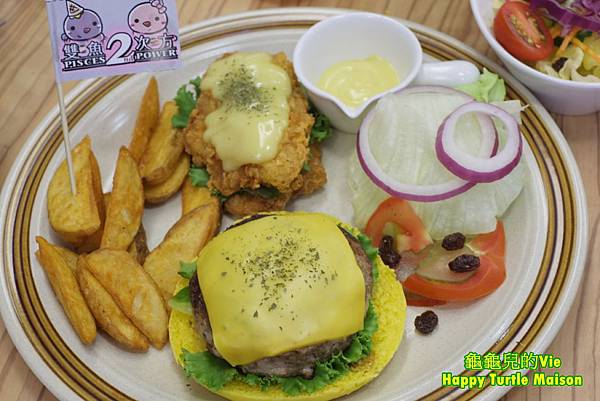 Combo Hamburger
NT$359(includes Friench Fries and NT$80 drink)
With a combo humburger,
you can have beaf patty, fried chicken and fish fillet at the same time.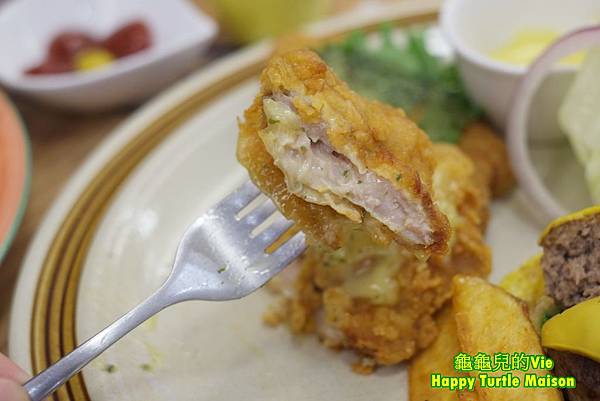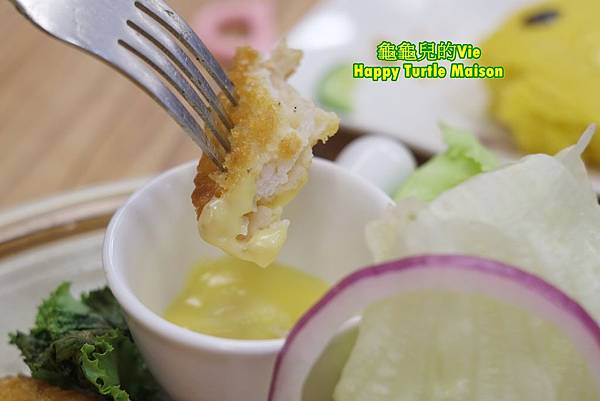 The fried Chicken is juicy and non-spicy.
Fish fillet goes well with the
Honey mustard sauce.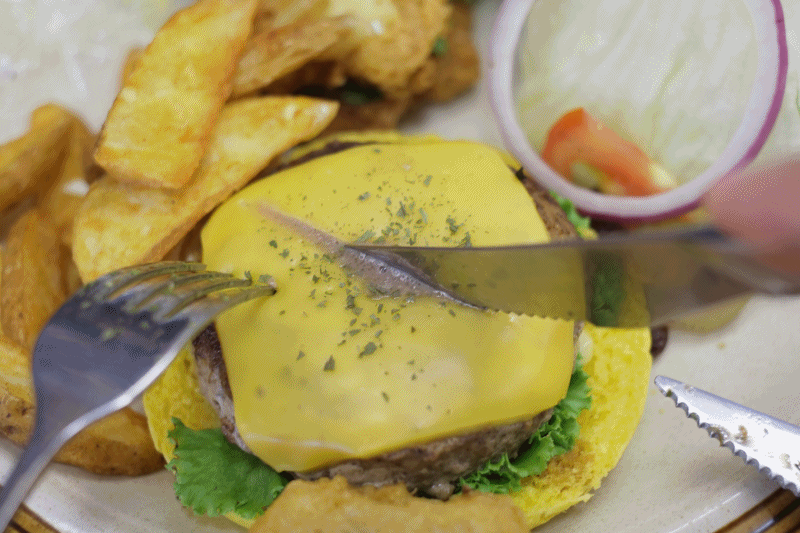 Take a look at the Beef Patty, how is it?
I think the answer is really clear.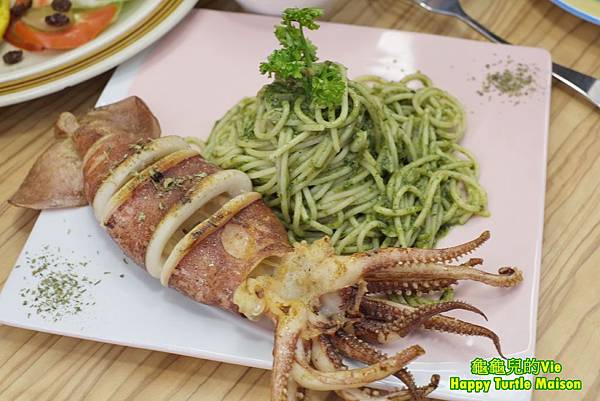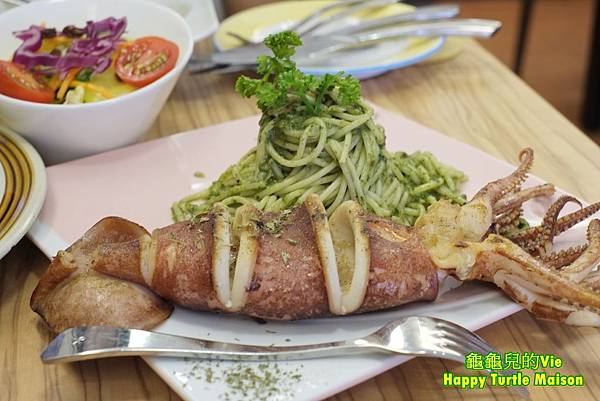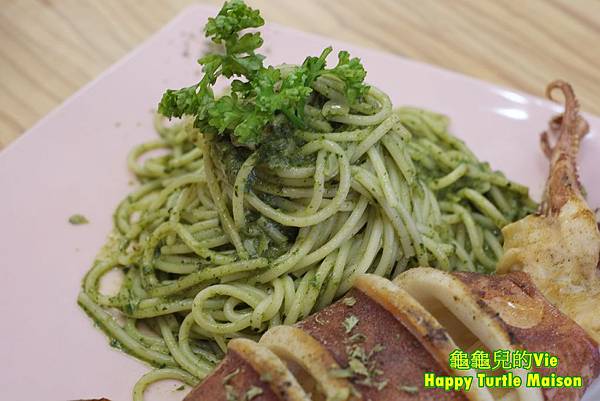 Pesto Spaghetti with huge Squid NT$249(include NT$80 drink)
How big is the squid? It's even bigger than the fork.
Simple cooked and spread some pepper on it. Delicious is the only word I wan to say.
The pesto is made by fresh basils. Taste way better than canned Pesto.
看這表情,獅子少爺對湯,是滿意的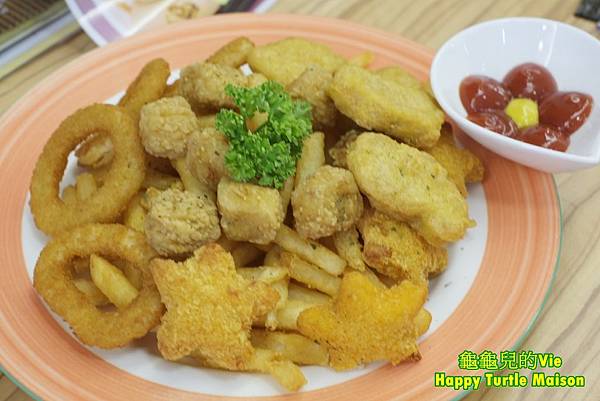 Deep Fried Platter
NT$180
Nuggets, Fries, Nugget balls, Onion Rings.
The one with the star shape is the fish fillet.
The flower shaped sauce is cute.
Most important of all, they are all delicious.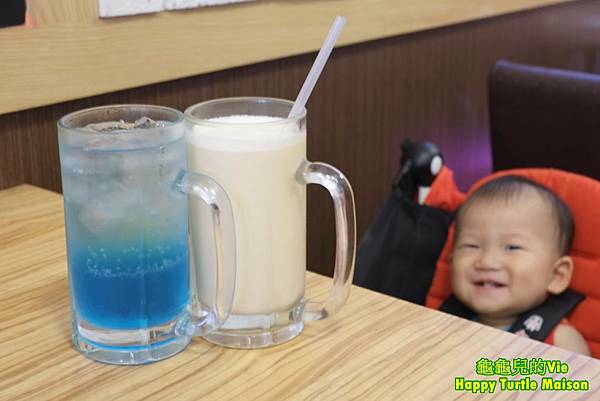 As for the drink, milk tea is good with no doubt.
The Voldka Lime is my favorite.
Each of them costs NT$120, with the set meal,
you only need to pay NT$40 extra to order it.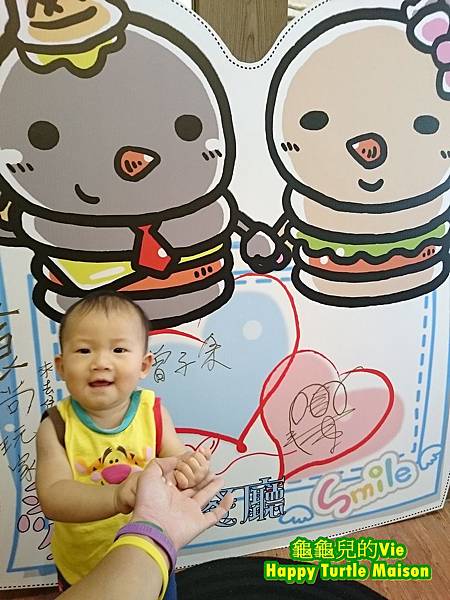 At Pisces2, you can not only have nice food,
but also enjoy the fun time with decorating your hamburger.
Consider it as a choice when you come to Taichung, Taiwan.
For more detail with Traditional Version,
please visit my blog @
Happy Turtle Maison