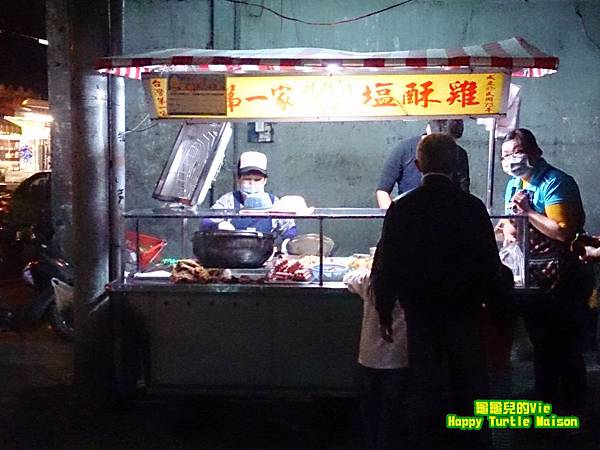 Qishan No.1 Fried Salty Chicken
Add:At the corner of Zhongshan Rd and Pinghe St
Qishan Dist., Kaohsiung City 842, Taiwan (R.O.C.)
Hours:16:00~21:00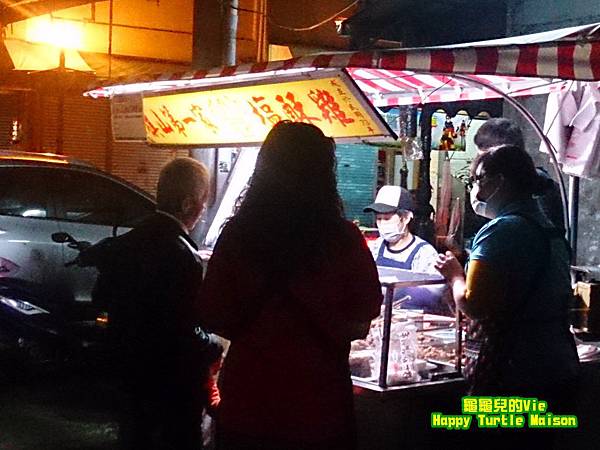 Fried Salty Chicken is one of the popular local food of Taiwan.
You can buy it for your dinner or as your night snack.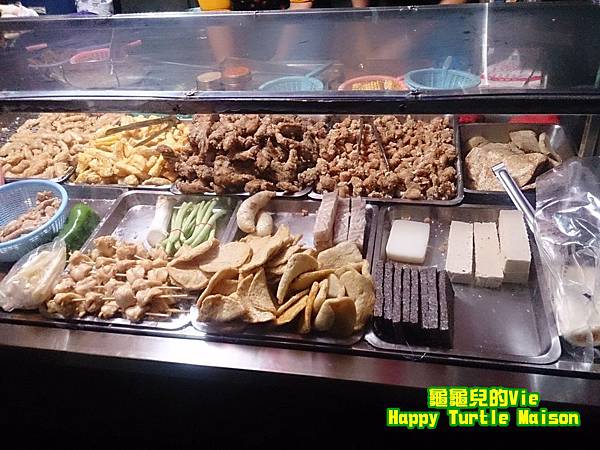 You have lots of choice at the Fried Salty Chicken Stand.
All you need to do is wait in line, tell the vendor what you need,
wait a little while, get the delicious food and pay.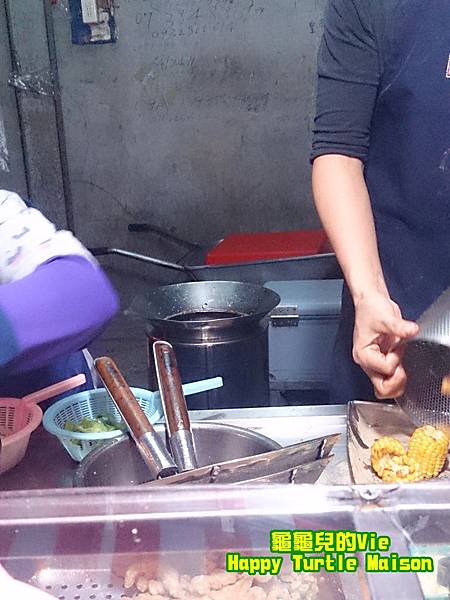 Qishan Fried Salty chicken is not only yummy, but also not greasy.
There is a machine that helps to spin the oil away.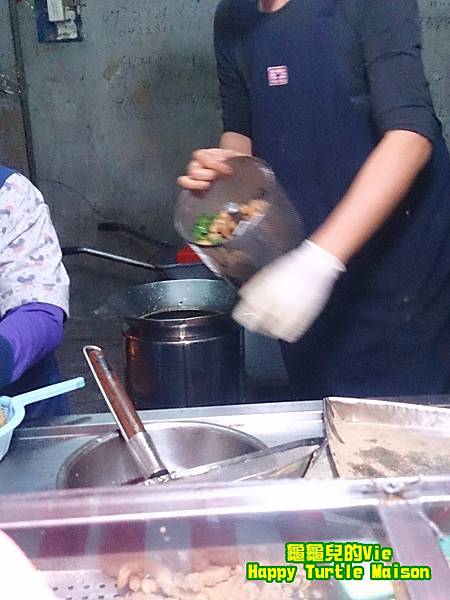 Fried the food, spin away the oil, add some pepper, spice and garlic.
If you don't want the sauce. Remember to tell the vendor in advance.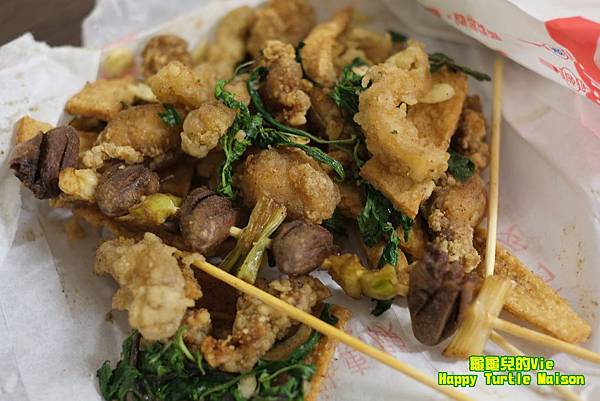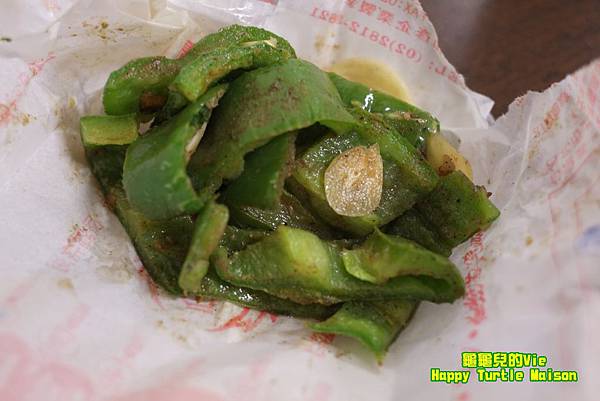 This is my dinner tonight. Take a look at the bottom of the paper bag.
Thanks for the oil spinning machine, there is no oil at the bottom.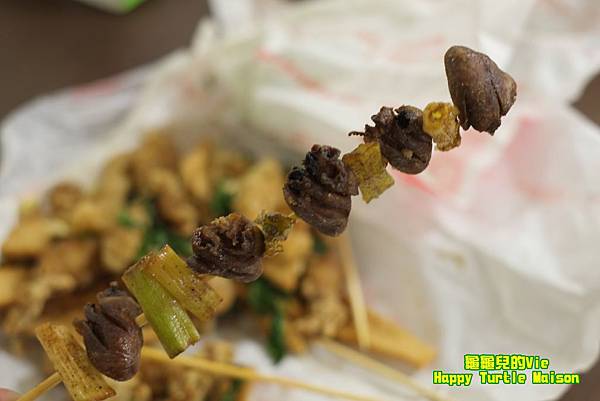 Eat the chicken heart with green onion. It's so good.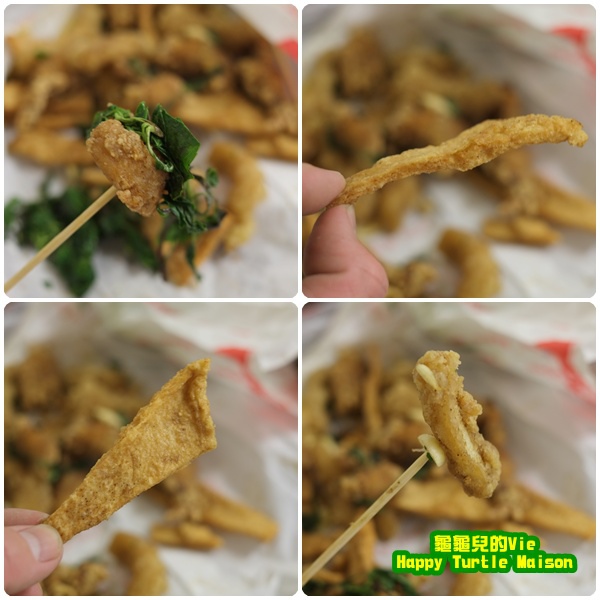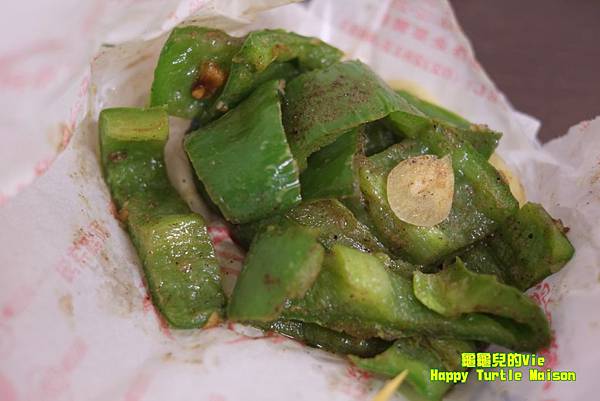 We love to have fried salty chicken and fried squid with basil.
You can also try them with garlic.
Don't forget to get some thin-round-big tempura, it's really crispy.
The green pepper is no doubt juicy.
How much does it cost, NT$120 for this meal.
Don't miss it when you have the chance to travel Qishan.
The Fried Salty Chicken stand is not very far way from the Train Station.
Come earlier, the vendor will close down when the food sold out.
For more detail in Chinese Version, please visit my blog @
Happy Turtle Maison
======================================
Tour in Kaohsiung
Food:(Qishan)
Qishan No. 1 Fried Salty Chicken
(Meinong)
The Flat Noodle, the Special Radish Fried Pie
======================================